REVIEWS FOR PET REHOMING SERVICES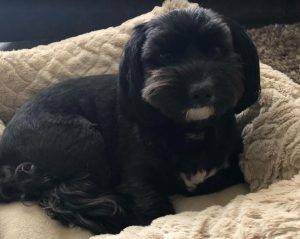 Your organization exceeded my expectations!
We had to rehome our precious Havenese named Milo. I did not know where to start. So I started googling and came across the Pet Rehoming Network organization.
Deborah was great and very helpful from the start of the process. To make a long story short Milo was rehomesd less than a week from the time his pictures were posted across social media. I am convinced that Milo went a loving family.
My Pet Rehoming Team were:
Helpful
Empathetic
Efficient
Responsive
Accountable
Resourceful
Knowledgeable
Respectful
Patient
Kind
Would you recommend our service to other pet owners? YES!
I could not have done it without the help from this organization, namely Deborah.
Thank you so much!
Pattie Armstead
Email:
[email protected]
Raleigh, NC
Pattie
Owner of Milo - Havanese Dog in Raleigh NC
Prev
Next